[row]
[span8]
Our Profile
[extra_wrap custom_class="block_4″]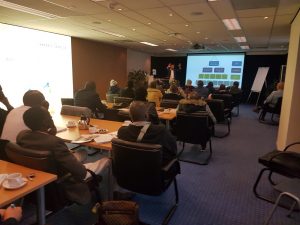 We work with Universities, Development Organisations, Foreign missions, Bilateral and Multilateral agencies and businesses to foster sustainable growth and development.
Our expertise makes us different. We approach all tasks with an out-of-the-box mind-set. We are passionate about providing innovative solutions that are by default SMART.
We persistently aim a continuous self improvement, and stretching our creative boundaries to meet client goals in a cost effective and efficient way
Our goal is to serve a wide range of domestic, regional and multinational clients and build a reputation as market leaders in our field
[button text="Read more" link="#" style="primary" size="normal" target="_self" display="inline" icon="no"]
[/extra_wrap]
[/span8]
[span4]
Our Capabilities
[extra_wrap custom_class="block_5″]
[dropcap]1[/dropcap]
Research Advisory & Consulting Services
Africa is the next frontier of business expansion, especially in agribusiness. Our solutions and expertise are tailored to identify risks and develop mitigation strategies.
We assist our clients to develop a better understanding of business terrain. This is achieved through research, identifying and prioritizing opportunities and highlighting risks.
It is our philosophy that Agribusinesses should not only rely on good project planning but develop clear resource mobilisation strategies to bridge financing gaps and identify strategic partnerships.
Agricultural transformation, seen as a vehicle out of poverty will deliver on such expectations. if rights and freedoms of owners and users of production resources such land do not conflict. Our expertise offers well thought out research analyses that informs better policy formulation and implementation that is inclusive.
[/extra_wrap]
[extra_wrap custom_class="block_5″]
[dropcap]2[/dropcap]
Corpotate Events Management
SARC team organises superb corporate events which are creatively conceived, strategically planned and beautifully executed. SARC provides the perfect setting for building the clients brand and most importantly the relationship most desired.
The events we create include Trade missions, Conferences, Conventions, high level management meeting, client and sponsor dinners.
Our event services include:
Strategic planing
Event design
Event theming
Branding and collateral
Programme design and dynamics, comprehensive project management
Communication with your attendees
Venue and supplier contract and negotiations,venue decoration lighting,
Process documentation, photograpy & videography.
Process documentation, Film and Photography
SARC team is highly professional when it comes to process documentation filming and photography. Team specializes in cutting edge design principles to make written, audio and visual reporting more exciting,more memorable and more emotionally convincing, frame by frame. It will catch the eye of our client/consumer and engage their decision making even when they list expect it.
[/extra_wrap]
[extra_wrap custom_class="block_5″]
[dropcap]3[/dropcap]
Training and Development
At SARC we carry out business coaching and mentor ship training. Our trainings always have both paper presentation with question and answer sessions and mainly participatory with practical demonstrations to enable sharing of experiences from the trainers and the trainees.
The trainings equip our clients with skills that enable them to maximize benefits from their respective businesses. During our training we start with identifying the expectations of the trainees and this covers the following areas: A brief description of coaching and mentoring, business etiquette, do's and don'ts while managing businesses, business communication, pitching for partnerships, developing personal profiles, how to grow one's business, developing business strategies, how to add value to products and penetrate the export market, understanding one's business, financial management, record's keeping and taxation in agri-business. The training was spiced up with experiences from the previous Best farmers. Our trainings are always rated as highly informative
[/extra_wrap]
[/span4]
Land and Land issue
SARC team has vast experience in Uganda's Land sector, land policy transformation that is equitable, land Management and Informal Settlement Regularization
[/row]
[spacer]
[row]
[span12]
Meet Our Team
SARC is full of smart, self-driven people who care a lot more about getting it done, and the relationships we build, than about proving how technically astitute we are. Our "one team" attitude results in effective project execution with utmost professional attention. We emphasize maximum cooperation on projects and tolerance to divergent opinions to leverage skills. We are co-creators with an interactive, innovative problem solving approach. We work in close consultation with our clients with an aim of facilitating them to build internal capacities to enable them replicate results. Challenging tasks sharpen our problem solving approach
[posts_grid type="team" columns="4″ rows="1″ order_by="date" order="DESC" thumb_width="270″ thumb_height="244″ meta="no" excerpt_count="19″ link="no" custom_class="team"]
[/span12]
[/row]